PayPal Help
If you are having a hard time with the PayPal check out, hopefully this page will be of help. If you would prefer to place your order over the phone, please contact me.

The shopping cart system is set up so both PayPal accounts and credit cards can be accepted. However, it can be a little tricky to find.

In the image below, the place to click to use a credit card, instead of a PayPal account is circled in red
.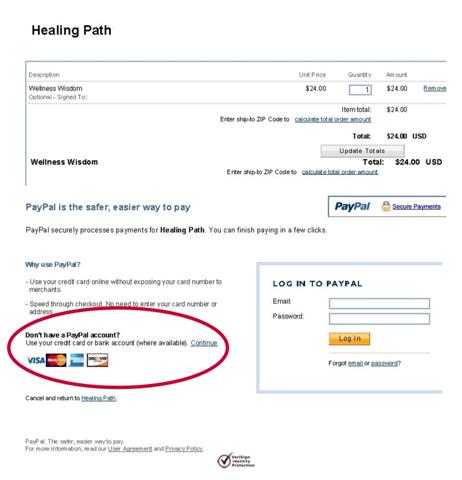 After following that link you will see a form, in which you can enter your credit card information and place your order. It will look like the image below.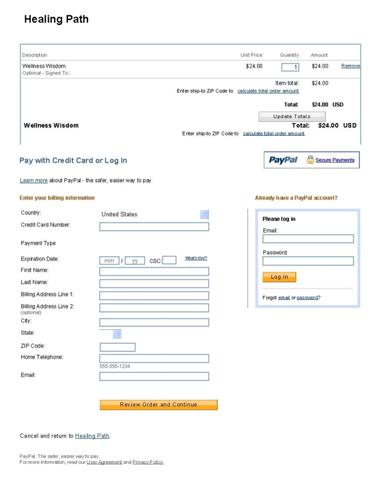 If this doesn't answer your question, either contact me or contact PayPal.

If you would prefer, Alice's book is also available through Amazon:
Wellness Wisdom - Inspired by One Woman's Journey with Breast Cancer