I am excited to share that I am being guided to move south of Palm Beach Florida for an extended period of time to live and work. For those that know me well, you know that I always do what I am guided to do from the guidance of my heart/soul.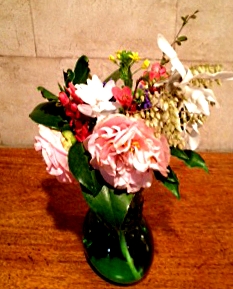 This adventure feels like a fun one. A chance to live in the present, without definition of a return timeframe, I have up to a year to be in this situation or may be there less however it works out! A good friend of mine was looking for a place to rent when I decided to embark, so my sacred space – my home - will be filled with another light filled presence, helping her and me!
I know I am to bring my light and work to this new area to help open it up for fuller awakening. I also am being told that I am to help heal some negative lei lines and hurricane pathways that flow through the area where I will be living. I also know that it is an opportunity for me to recreate my routine and approach to life. Sometimes we limit ourselves by how we think life/work needs to be done. My work has truly evolved to be portable, so this gives me the opportunity to move in and out of different locations when I am called to do so, while keeping my sacred home base in place!
Thanks for your interest and ongoing support. All contact info remains the same. Love to you!! Alice
PS: Every part of the spring bouquet is from my property in NC – picked and enjoyed in March. Nature is amazing, is it not!
__________________________________________________